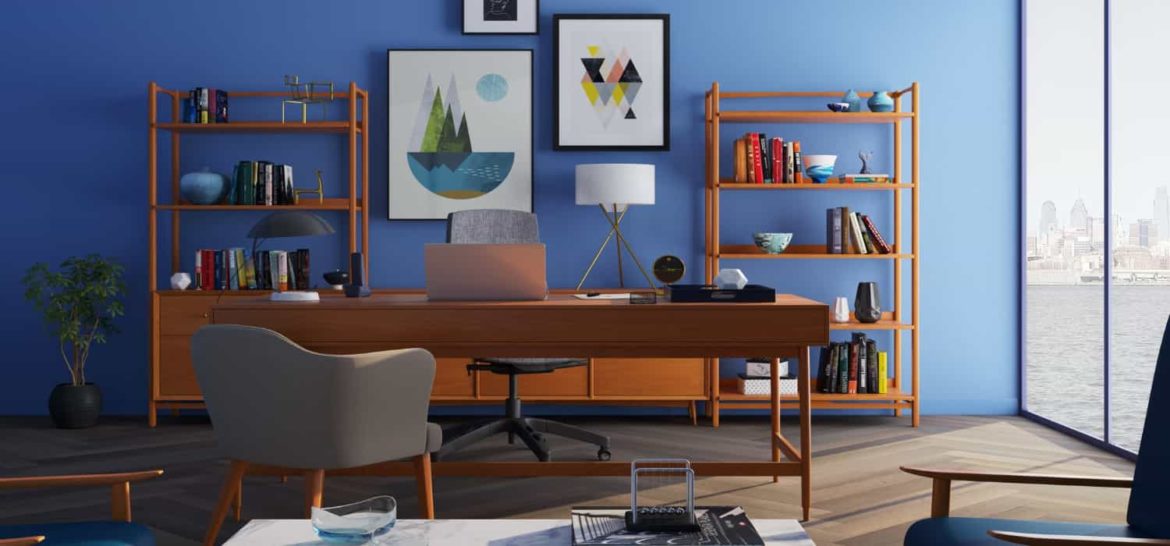 Written by Garn Todd Joseph
Website & Advertising Assistant for the Millenia Group of Companies
Millenia Architects | Millenia Realty | Sorell Consulting Ltd. | Kaliber Construction & Homes
Here are six (6) tips to help you create a workspace that is efficient, well-organized and improves productivity.
Keeping your office space clutter free helps reduce stress and improves organization and efficiency. One way to ensure that your work station remains free of clutter is by clearing your desk whenever you step out. When you are going out for a break, to do a few errands or you are stepping out for the day, clear out your space.
Keep everything in its place.When you have a designated space for everything, items are easier to The familiarity of your workspace also removes distractions making it easier to focus and prioritize your work.
Make your desk a combination of inspiration and efficiency. Consider having wall art or client testimonials close by to inspire you and keep you motivated. You can also keep a vision board close by to remind you of your long-term goals and a calendar to keep track of important activities and appointments.
Adding a few plants to your office space or working in an area with a view of outside helps to reduce stress and improves Working near windows also increases your access to natural light which has a positive effect on how an individual feels.
Ample lighting is important for every type of workspace. This improves your motivation and functionality by creating a productive atmosphere that is conducive for working.
The design of your office space should reflect your company's character. By your design choices you can communicate your brand to customers/visitors. Your choice of decor, furniture, etc. should reflect your business culture and appeal to the type of customers you want to attract.
Whether you work from home or in a formal business setting these tips can be quite useful.
Were the above tips useful?  Share this article with family and friends.  If you need any clarification on this topic, feel free to email us at feedback@millenia.dm.