An extraordinary ceiling style has the potential to transform an ordinary space into an elegant and extraordinary setting. The design of a ceiling is a very integral part of the overall design of a home, thus it should not be overlooked. Here are four magnificent ceiling styles and designs that will give your home a unique feel, setting it apart from your neighbor's.
Exposed Beams Ceilings: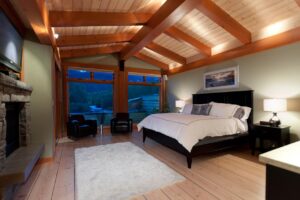 Exposed ceiling beams offers warmth to any décor and gives the home a more rustic feel compared to other ceiling options. This design can also provide an open feel to a room, as well as a touch of unique character. With high ceilings this design can be beneficial in bringing eyes down to furniture level.
Tray Ceiling Styles: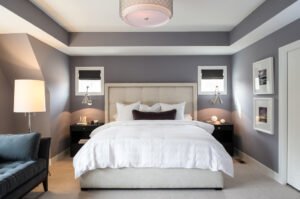 A tray ceiling has a recess in a ceiling that resembles an inverted tray. This design comprises of two or more levels with the center ceiling being at least one to two feet above where the primary ceiling begins. The tray ceiling design gives any room a dramatic feel. Homeowners have also chosen to paint the inner part a different color to intensify the drama. The design is often rectangular in shape, however it can take other shapes.
Vaulted Ceiling Styles: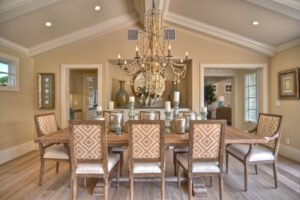 A vault is an architectural term for an arched form that provides space with a ceiling or roof.  Vaulted ceilings which are also known as cathedral ceilings can create a light and airy space, hence making a room seem larger than it really is. Because of its design, vaulted ceilings can create an escape route for rising hot air thus making the room well ventilated.
Coffered Ceiling Styles: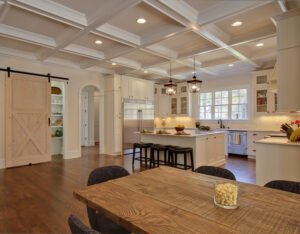 A coffered ceiling has a series of sunken panels in a variety of shapes (rectangle, square, octagon, etc.). In modern times this particular design can mainly be found in restaurants, hotels, and other commercial infrastructure due to its elegance; however it can make a wonderful addition to a residential design.
Whatever design option you decide to choose, ensure that it complements the overall design of the home.
If you need any clarification on this topic, feel free to email us at feedback@millenia.dm.